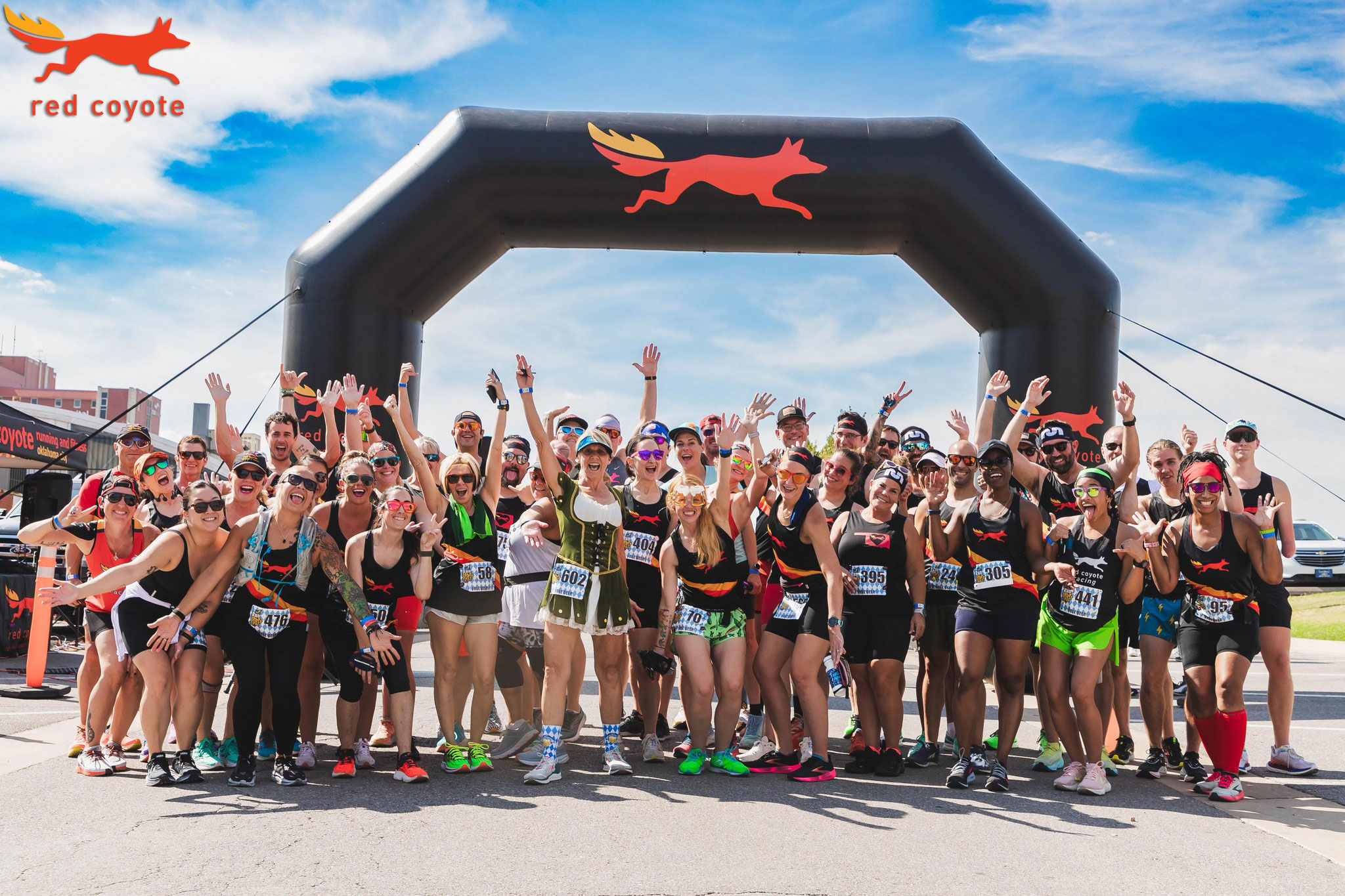 Do you love Red Coyote, like really love Red Coyote?
This is your chance to join the Red Coyote Racing Team. Red Coyote Racing is for beginners to elite, walkers to ultra runners. Our team is not about being fast, it is about community and sharing our passion for running and Red Coyote around the world. We are stronger together and support each other online and offline.
Interesting in repping Red Coyote and joining the racing team? Now you can!
FAQ
How do I register to be a part of the Red Coyote Racing Team?
The racing team is now open to ALL individuals who want to join our community of people who are passionate about community, connection, and fun. Your annual membership fee is due upon registration and will last through the calendar year.
How many people will join the Red Coyote Racing Team this year?
We have over 220 on our racing team so far and are excited to keep growing the Pack! We can all agree, running is even more fun with friends!
What are the benefits of being on the Red Coyote Racing Team?
A few of our top benefits include: 15% off in-store discount, $15 off all Red Coyote races, annual PR Bonus, weekly emails and access to team Facebook group, and exclusive team events and experiences.
How long are people on the Red Coyote Racing Team?
Memberships are annual and we hope that people return year after year!
Can I be a part of other teams?
You can be a part of other teams. We simply ask that when attending Red Coyote events or using discounts obtained through our team you wear our logo!