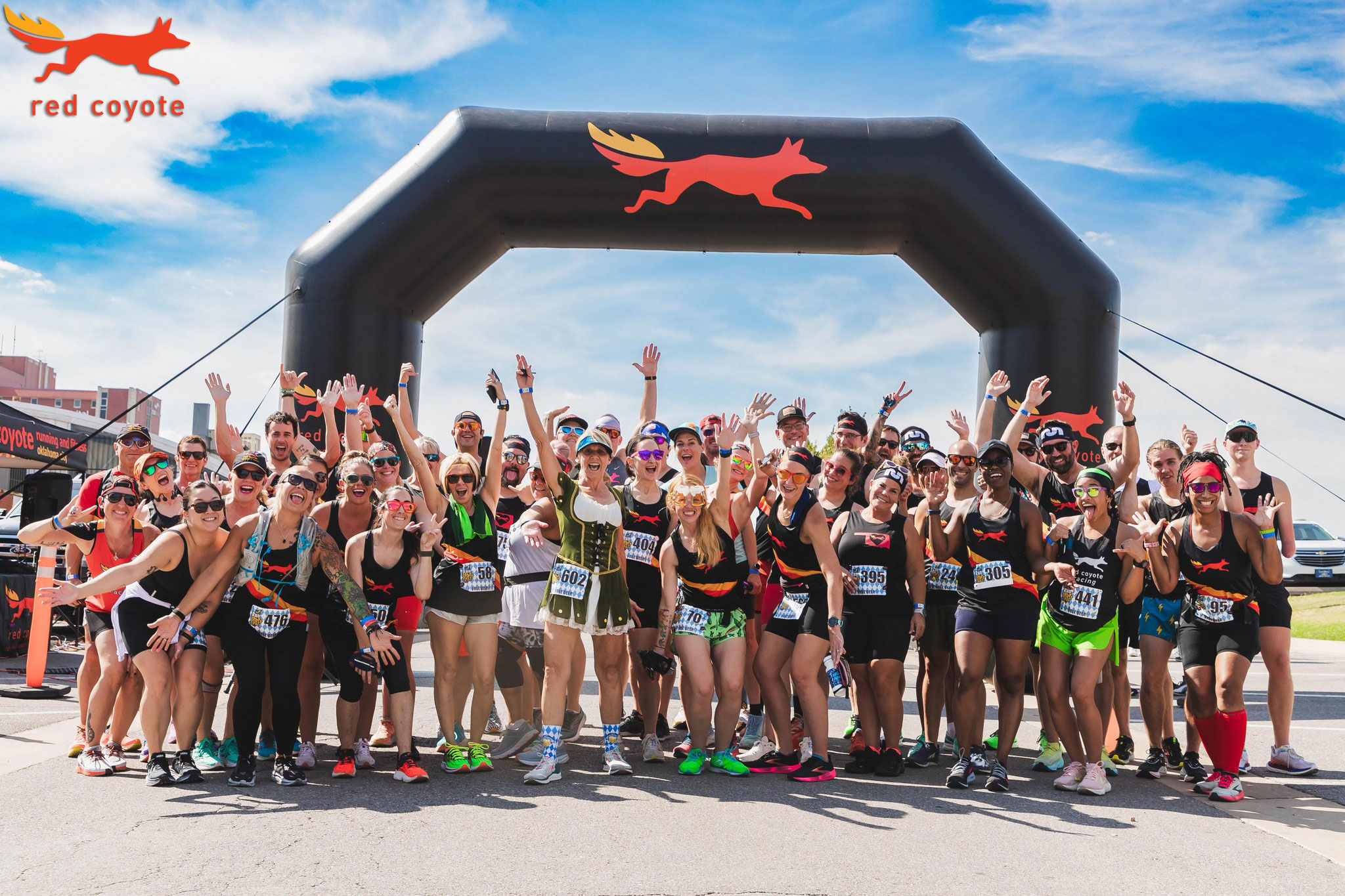 Do you love Red Coyote, like really love Red Coyote?
This is your chance to join the Red Coyote Racing Team. Red Coyote Racing is for beginners to elite, walkers to ultra runners. Our team is not about being fast, it is about community and sharing our passion for running and Red Coyote around the world. We are stronger and support each other online and offline.

Interesting in repping Red Coyote and giving back to our running community? Then fill out the race team application and tell us what motivates YOU. We look forward to running with you!
FAQ
How do I apply for the Red Coyote Racing Team?
Application dates: 5.10.21- 5.23.21. Fill out the questionnaire on our webpage. Tell us why you should become a member of Red Coyote Racing.
How many people will join the Red Coyote Racing Team this year?
We have over 100 people already representing Red Coyote Racing and we will add about 20 more this year
What will set my application apart from the rest? What specifically are you looking for?
We are looking for loyal Red Coyote brand enthusiasts that shop, run, and race with us that are passionate about giving back and growing the running community.
What are the benefits of being on the Red Coyote Racing Team?
The biggest benefit is you will be part of a team that supports and motivates each other. Of course there are many product perks, exclusive events, and race entries.
How long are people on the Red Coyote Racing Team?
Our goal is that people stay motivated and on the team long term. Many of our racing team members have been on the team for almost 9 years. We totally understand that interests change and if you are no longer part of the Red Coyote community we will suspend you membership.
Can I be a part of other teams?
When you join the Red Coyote Racing Team you will receive many benefits. Because of this we ask that you do not represent other running stores or brand teams.
Think you have what it takes to race with the pack?
Apply Here