RED COYOTE HALF MARATHON
Sunday, October 22nd, 2023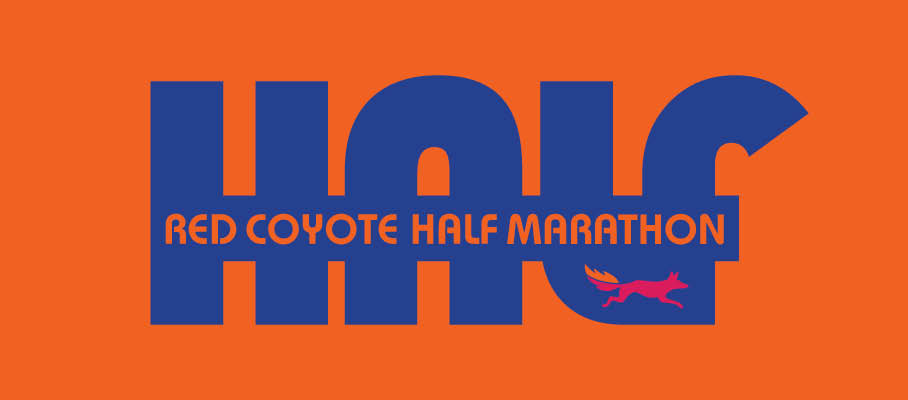 Description
Red Coyote is excited to announce big changes for the Red Coyote Half Marathon this fall with a new location, new course, and more great weekend activities! We are ready to celebrate our Pack and the strong roots of OKC running community with 13.1 miles of fun for a great cause. We hope you will join us for this exciting event that pays homage to our history as we look with clear eyes towards the future.
The event will start and finish in Scissortail Park in the heart of downtown Oklahoma City! Runners will cross OKC's signature Skydance Bridge and visit the new Lower Park areas on their way to the Oklahoma River Trails. The run is the culmination of the Red Coyote Half Marathon training program and is open to runners and walkers of all abilities.
Don't miss your opportunity to get a sneak peek of the limited edition Red Coyote Half Marathon swag coming soon, so be sure to follow Red Coyote on social media@redcoyoterunning!
OUR BENEFICIARY PARTNER
Our beneficiary partner organization for the Red Coyote Half Marathon is Course For Change. Course for Change is a mentoring program, which uses long distance running as a vehicle for change for at-risk and juvenile justice involved youth. Youth between the ages of 12-18 years of age train with adult mentors to run a half-marathon after 12 weeks of training.
Red Coyote is proud to support their mission and the work they do in our community. If you'd like to help as well, you can donate during registration, make a separate donation at the button above, or visit their website to learn more and get involved.
Thanks to all of you for being a part of this event and helping Red Coyote make a difference!