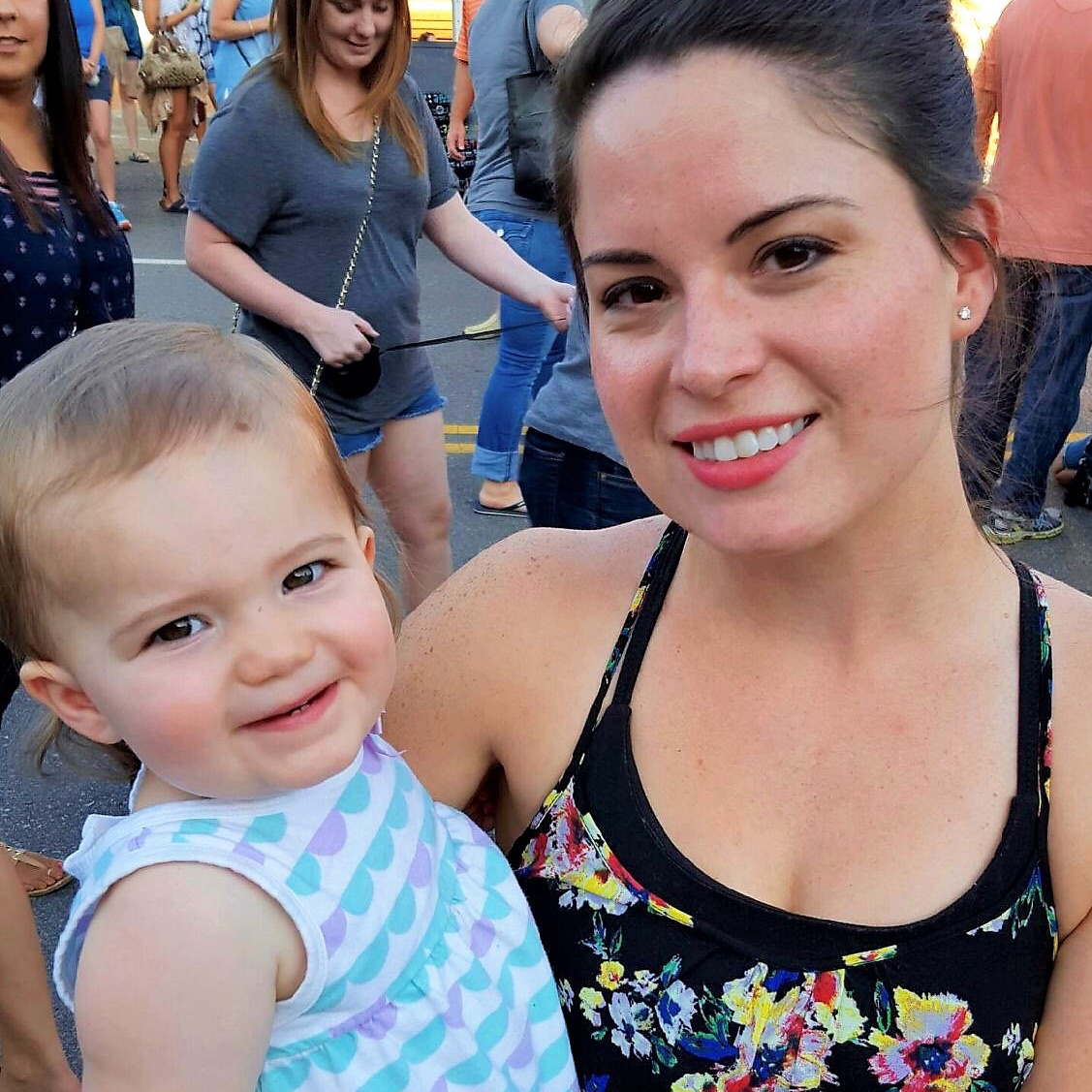 Ryan Bagget
Hometown: Ash Grove, Missouri
Favorite Running Distance: I've done a full marathon, but really love half marathons (less training and all the fun)!
Favorite Hobby: When I'm not running, I love spending time with my family and cooking new recipes
Favorite Running Shoe: I've been running in Newton brand shoes since 2013, and they have always carried me across the finish line.
Bio: I have two little girls who keep me running even when I'm not actually training! I'm a Registered Dietitian and a Board-Certified Specialist in Sports Dietetics. My passion is helping people balance their nutrition with their activity to reach their own personal health and training goals. I'm thankful Red Coyote is such a strong supporter of health and allows me to see clients at the OKC store.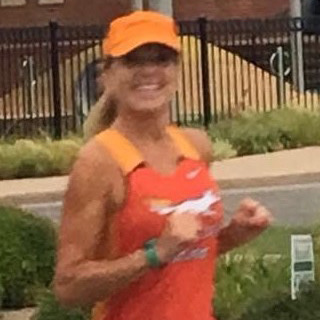 Kathy Barkocy
Hometown: Huntington, Connecticut
Favorite Running Distance: Full marathon, I also enjoy triathlons
Favorite Hobby: Gardening and wine
Favorite Running Shoe: Newton Distance
Bio: My family consists of 8 children and 6 grandchildren. 2 dogs, one rabbit and 17 hens. I ran in high school on a boys' team because there wasn't a girls' team. I attended college in New London Ct and Johnson State in Vermont with 2 winter semesters in University of Mayguez Puerto Rico My degree is marine biology. I teach kinesiology as an adjunct at SNU. I have run 11 full marathons and 5 half marathons. I've done Redman Ironman distance full as a team and half by myself. Qualified for Boston and was accepted 3 times. I ran Boston twice. I love to travel so that will be incorporated into my future races.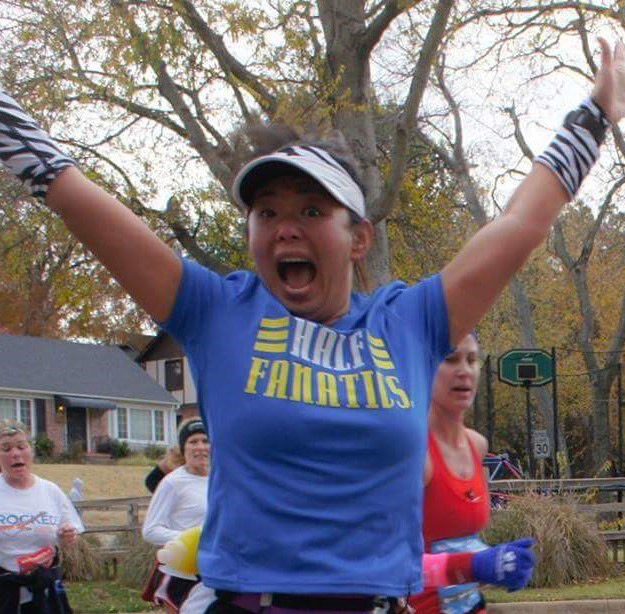 Gena Barnhill
Hometown: Fairview, Oklahoma
Favorite Running Distance: Half Marathon
Favorite Hobby: Ice Skating and Netflix Marathons
Favorite Running Shoe: Hoka Gaviota
Bio: Born in Korea, raised in Oklahoma, I am a proud Sooner alum. When I am not molding young minds as a teacher, I can usually be found with family or running with friends. Whether a student or an adult, I love helping people reach their goals, and working at Red Coyote allows me to assist others do just that.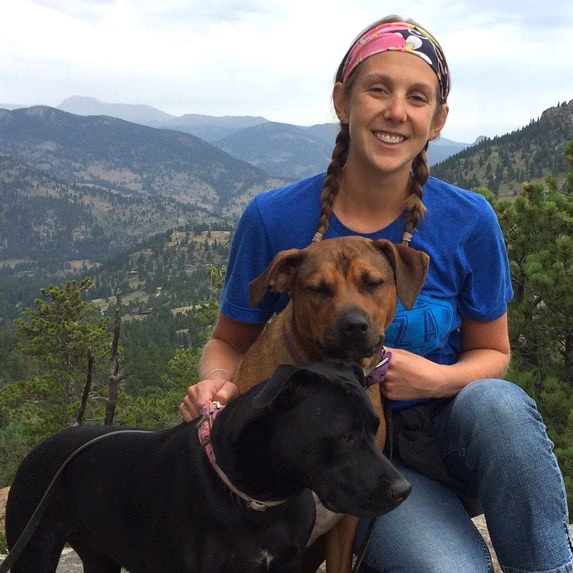 Sarah Fish
Hometown: Chestertown, Maryland
Favorite Running Distance: 5-8 miles
Favorite Hobby: Traveling, swimming, arts and crafts
Favorite Running Shoe: Go to shoe Brooks Ghost, currently enjoying my new Hoka Bondi
Bio: I moved to Oklahoma City the summer of 2015 from North Carolina. My full-time job is a high school art teacher. I've always enjoyed exercising but didn't start running until finding out about RC Pack Pint Run. I'd considered myself more of a tortoise than a hare.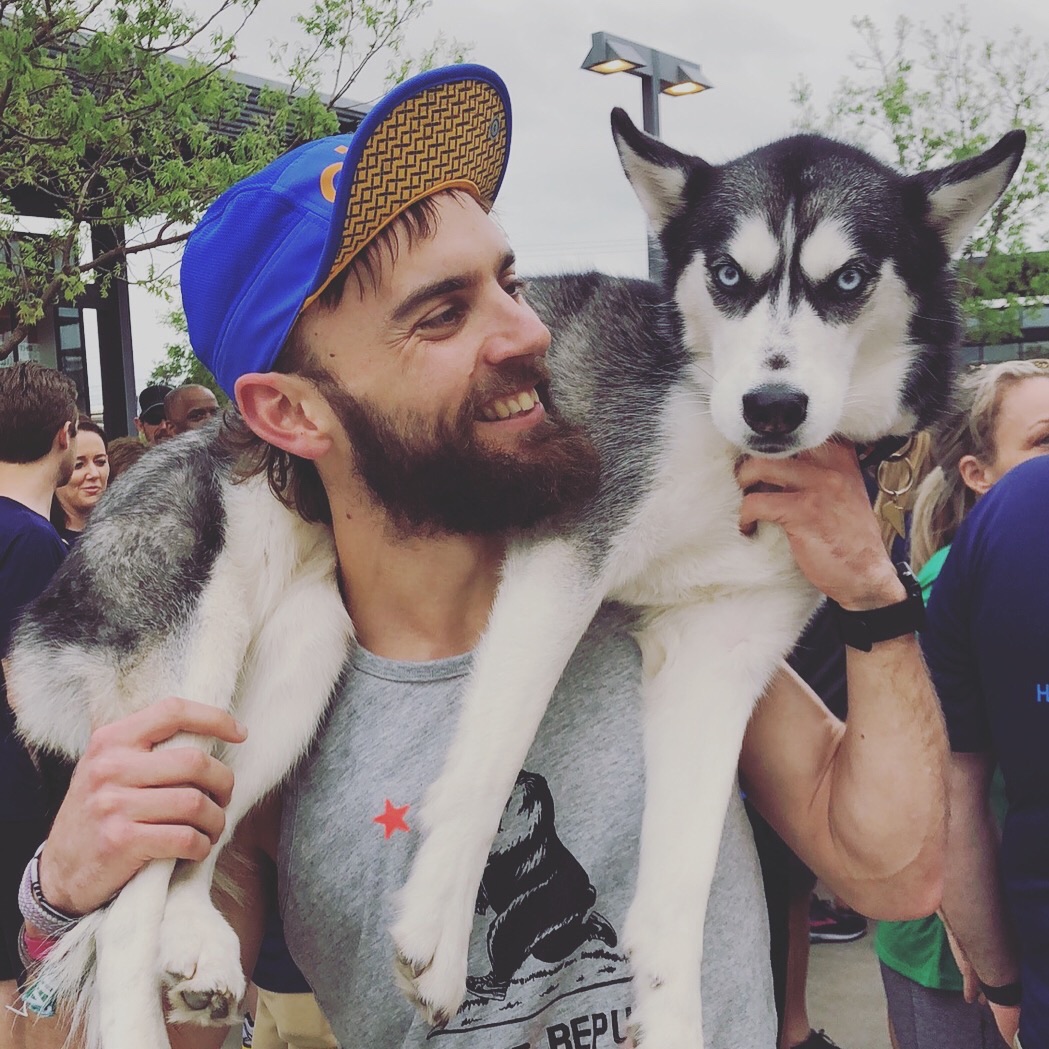 John Gignac
Hometown: Boone, North Carolina
Favorite Running Distance: 800m-100miles
Favorite Hobby: Hiking, Photography, Movies, and Beer
Favorite Running Shoe: ASICS Gel-Kayano
Bio: I'm an Eagle Scout and a hype man. I love meeting new people, and I wish I knew everyone in the world on a first name basis. I enjoy the great outdoors, and I'm currently trying to run a marathon in every state.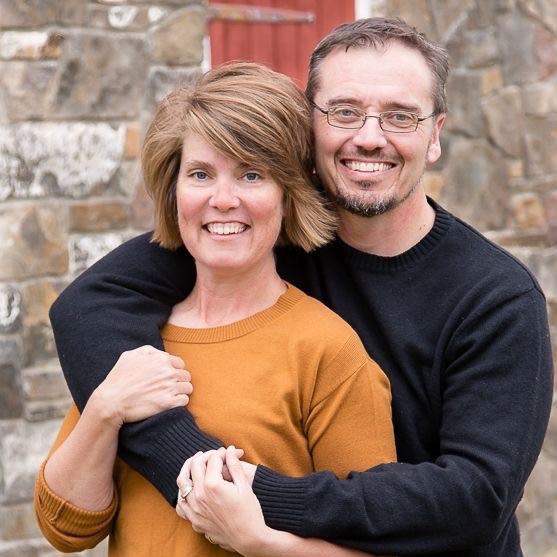 Cindy Hibbs
Hometown: Hiawatha, Kansas
Favorite Running Distance: 8-12 miles
Favorite Hobby: running, lifting weights, and crocheting blankets
Favorite Running Shoe: Saucony Guide
Bio:I am a married mother of 2 teenage daughters. I started running over 10 years ago when a few participants of my spinning classes talked me into joining them. I fell in love with running and the running community from that first run. I have done many half and full marathons but now just run every day because I enjoy that time by myself.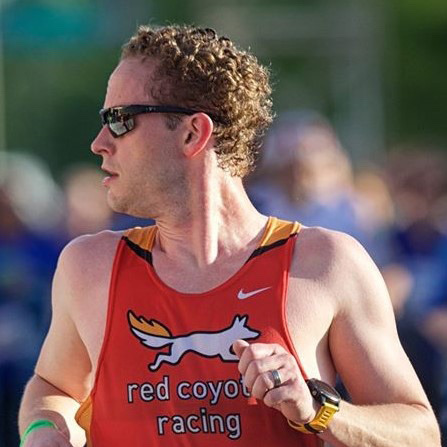 Josh Lacan
Hometown: Garrettsville, Ohio
Favorite Running Distance: Half and Full Marathon
Favorite Hobby: Bowling
Favorite Running Shoe: Newton Distance
Bio: My name is Josh and I am a Capricorn. I have been running since middle school. I know enjoy running with friends or on the treadmill with my friend Netflix. When not managing Red Coyote or running, I am spending time with my wonderful and caring wife and my precious children.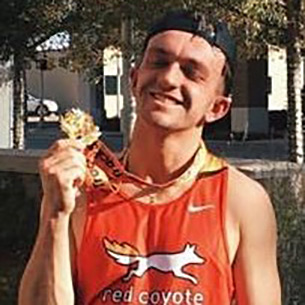 Jon Perkins
Hometown: Moore, Oklahoma
Favorite Running Distance: I LOVE a good ol' 400m
Favorite Hobby: When I'm not running, you can find me being a photographer
Favorite Running Shoe: My favorite running shoes are Nike Zoom Elite's
Bio:Running is one of my favorite things to do, besides photography. Running has introduced me to some of the best people I know, it's a great way to make friends! When I'm not running, taking pictures, or working, I love to travel and explore new places. There's not much to me, I'm as easy going as it gets.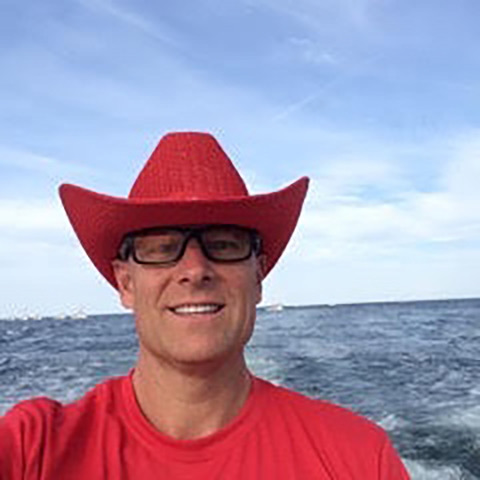 Mike Sullivan
Hometown: Norman, Oklahoma
Favorite Running Distance: Any Ultras - especially hundred milers!
Favorite Hobby: Spending time with my wife.
Favorite Running Shoe: Hoka Speed Goat
Bio: In my full-time world I'm the Chief Deputy in the Oklahoma County Court Clerk's Office. Being part of the Red Coyote Family means the world to me because it allows me to stay connected to my running friends and encourage new runners to keep coming back to our weekly events. Running is its own reward, but the connections and friendships we develop help us through the inevitable challenges that running will bring. Seeing runners grow and achieve success is my favorite!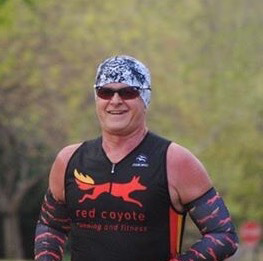 Steve Thomas
Hometown: Oklahoma City, Oklahoma
Favorite Running Distance: 5K
Favorite Hobby: Outside of running is triathlons, hiking, shooting. Anything outdoors.
Favorite Running Shoe: Hoka Vanquish
Bio: I was born on campus at Oklahoma State University, raised in Midwest City Oklahoma and live in Oklahoma City. I am married to a wonderful woman that not only tolerates my running habit, but enjoys It with me. We have four kids and four grandkids between us. I have a degree in Health and Physical Fitness. I have been lucky enough to be a lifetime athlete and learned the habit from my father who at 84 is still a lifetime athlete. My wife and I love to travel and lucky enough to get to. I have competed in many sports over the years but running has been the constant. Running empties your mid and fills your soul.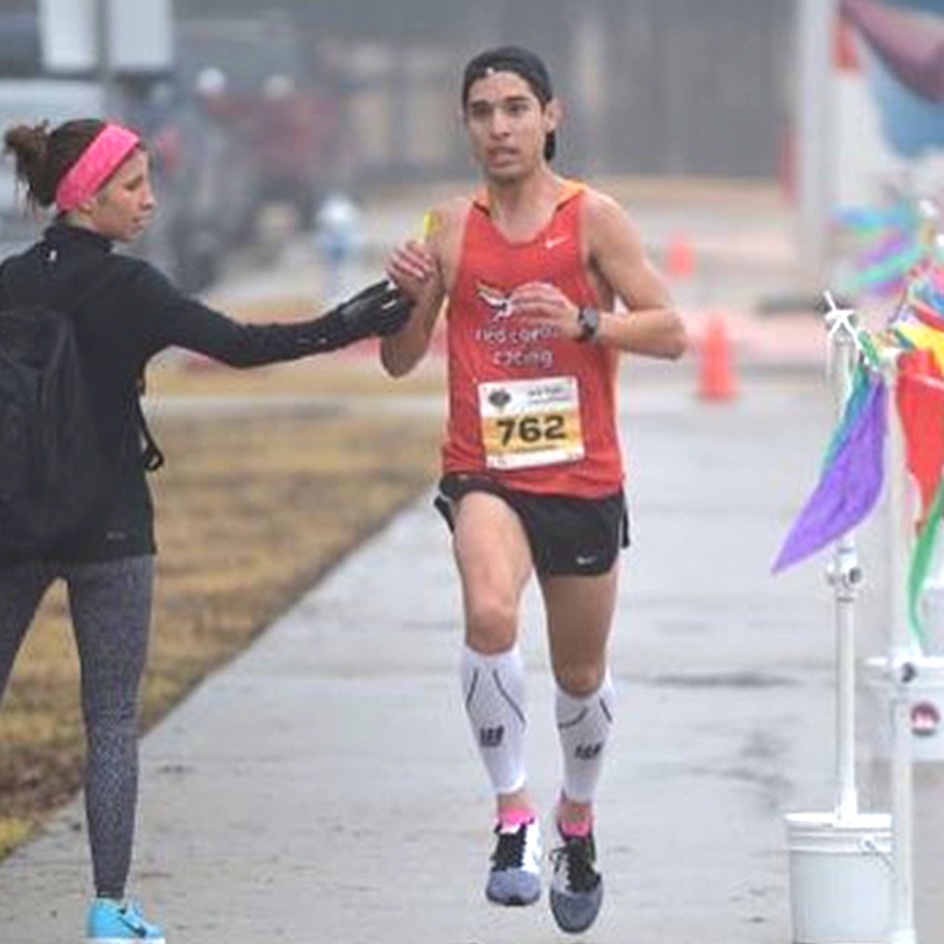 Luis Chavez
Hometown: Beaver, Ok
Favorite Running Distance: Half marathon and marathon
Favorite Hobby: Spending time with my wife. I have some mad skills on the Xbox One.
Favorite Running Shoe: Nike Pegasus and 4%
Bio:My name is Luis Chavez. Running is a passion for me. I enjoy spreading my running knowledge to others and the younger generation. Chasing a sub 2:30 marathon. When not running or at Red Coyote, I am with my wife being goofy together.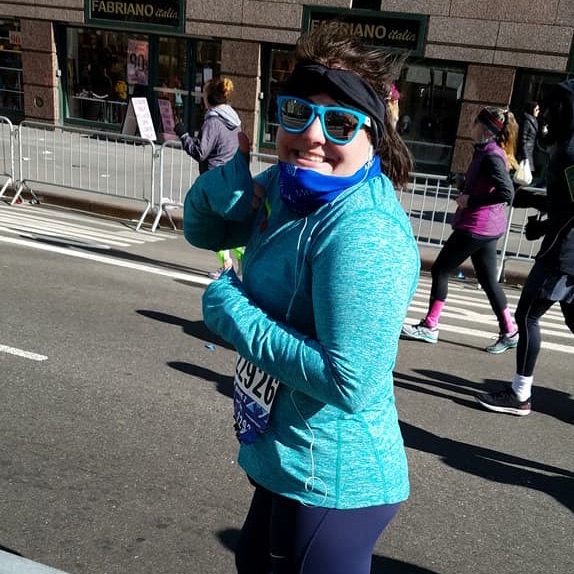 Lisa Montgomery
Hometown: Sunrise, FL
Favorite Running Distance: 7 miles
Favorite Hobby: Running, reading, going on random adventures, and traveling
Favorite Running Shoe: Brooks Glycerin
Bio: I didn't get into running until my late twenties and now it a huge part of my life. I surrendered to peer-pressure to train for my first half marathon through Red Coyotes' half/full training program. I love traveling so I have incorporated running into my travels and have a goal to run a half marathon in every state (14 states and counting!)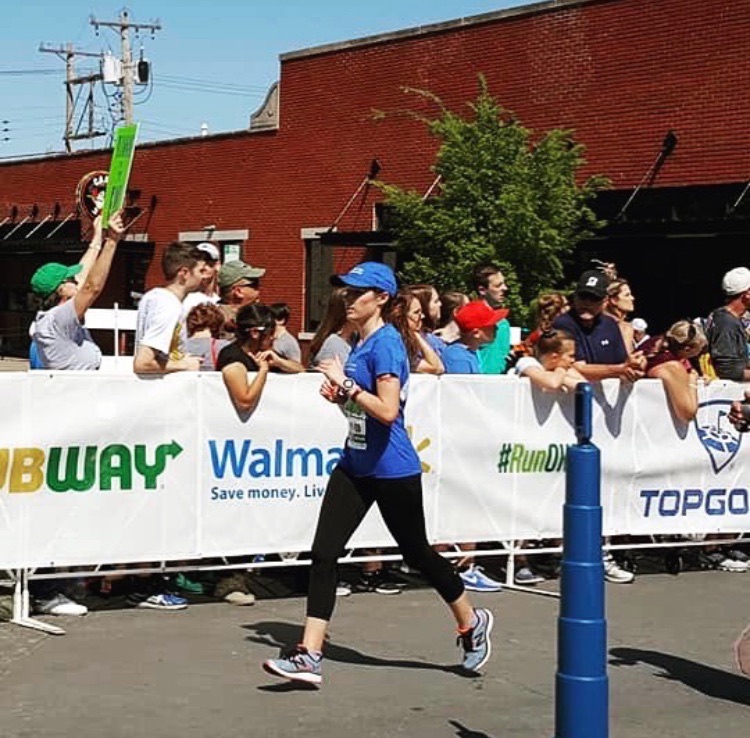 Krysten Isenhower
Hometown: Maud, OK.
Favorite Running Distance: Marathon
Favorite Hobby: Running with my coyote crew
Favorite Running Shoe: New Balance 860
Bio: I ran in high school, stayed in shape in college, and then started running consistently in 2012 after my brother was KIA. Running for me was a way to cope with this new life I had to learn to live and accept. Other than being a runner I am also a daughter, a sister, and a teacher.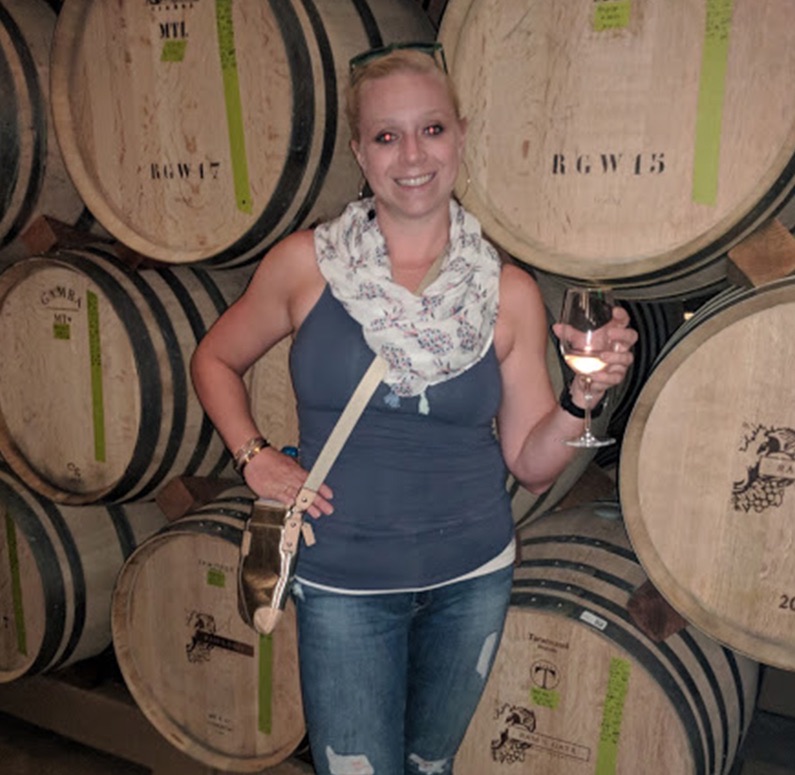 Katie Byrne
Hometown: Northampton, MA
Favorite Running Distance: 13.1... I didn't think it was possible, and now I'm 5 half marathons in and I love it!
Favorite Hobby: I love floating in the pool with a good book. When it's too cold to float, I love to read under the covers.
Favorite Running Shoe: Brooks Glycerine
Bio: I grew up in Western MA and went to college at Northeastern University in Boston. I taught elementary school for 8 years before staying home for 2 years with my son. I discovered running as an outlet for my post-partum depression after having my son, and the running community and physical outlet helped me overcome the obstacles that I was facing. I love running and the friends I've made. I'm excited to share the love of this community with other runners.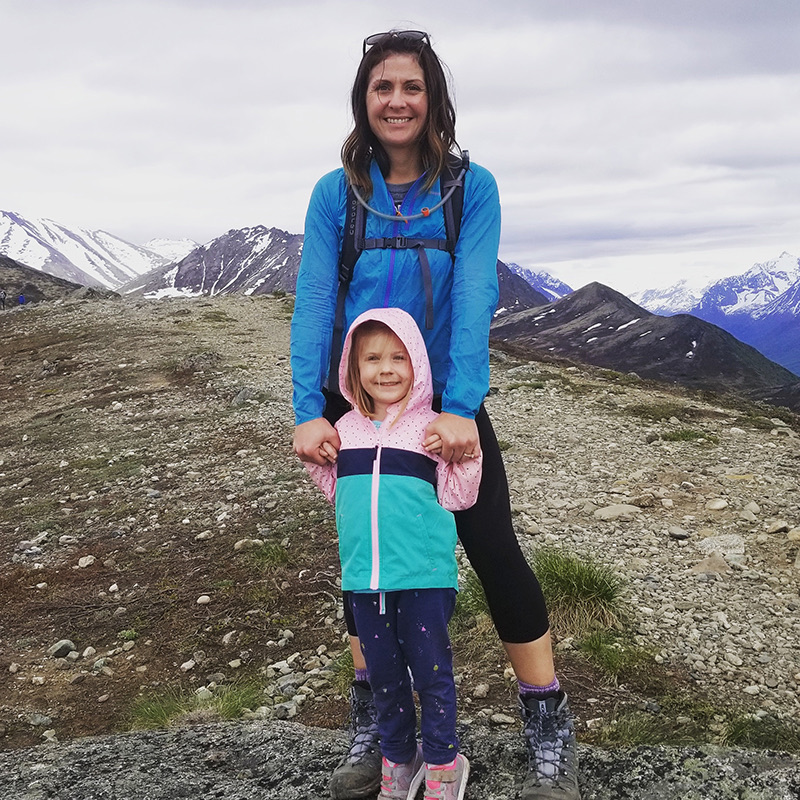 Brook Ellison
Hometown: Oklahoma City
Favorite Running Distance: I love them all but the marathon is my favorite.
Favorite Hobby: Besides running I like to spend my time learning and exploring with my 4 yr old daughter.
Favorite Running Shoe: Hoka Clifton
Bio: I was born and raised in Oklahoma. Ready for a change, my husband and I packed up and moved to Alaska. After a few years, lots of adventures, and a baby girl we decided to come back to Oklahoma to settle down. Missing the adventure, I decided to train for my first marathon and haven't stopped running since.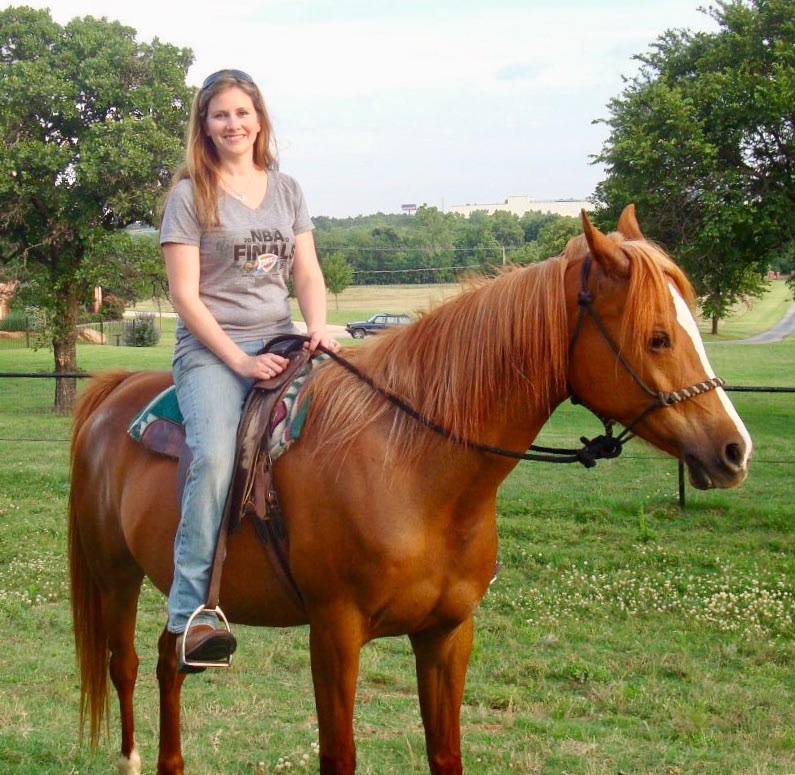 Jenny Harth
Hometown: Edmond, OK
Favorite Running Distance: 13.1-26.2, but I want to see how much farther I can go!
Favorite Hobby: Running, riding horses, singing, listening to live music, reading and watching movies
Favorite Running Shoe:Brooks Levitate
Bio: I'm married to a musician and have four amazing kids and a mini-farm that includes two dogs, two goats, a pony, a cat and chickens. I started running not too long ago and fell in love with it! I enjoy meeting and interacting with people and love that working at Red Coyote allows me to do just that. I have a dream to go out and explore the world on my own two feet and/or on the back of a horse.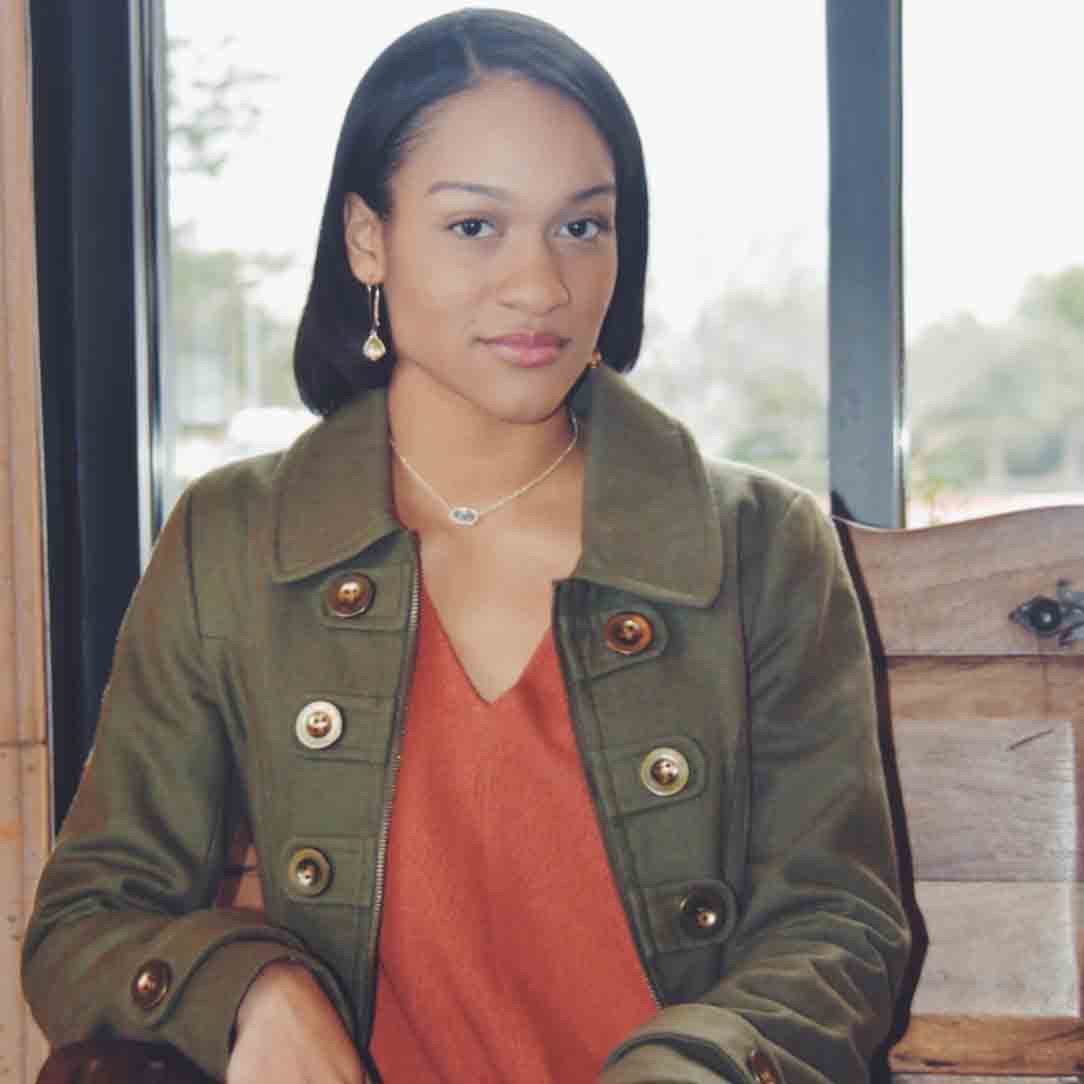 Ahvonnah Viney
Hometown: Edmond, OK
Favorite Running Distance: 1 mile
Favorite Hobby: Writing
Favorite Running Shoe:Saucony Freedom's
Bio:Hello everyone I'm Ahvonnah Viney. I enjoy writing (of any sort), spending time with family, and performing in various plays. When I get the chance to do so, I love meeting new people and experiencing new places!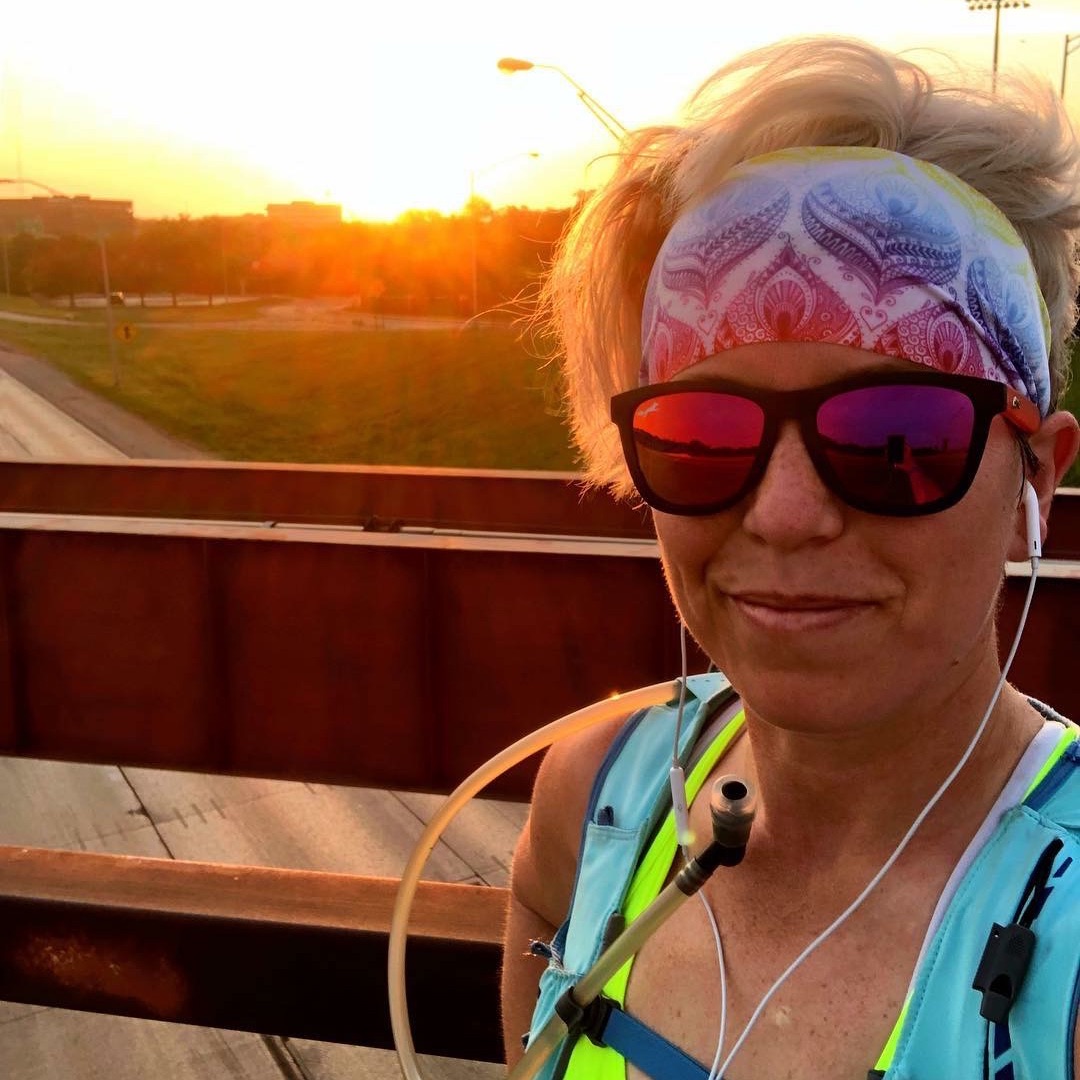 Heather Wright
Hometown: Moore, OK and Houston, TX
Favorite Running Distance: Run your age! I ran 33 miles this past summer and it was life changing, the most fun I have ever had and I cannot wait to do 34 miles this summer!
Favorite Hobby: When I'm not running I always have a coffee in hand, I LOVE music and I plan to start traveling more, aka Racecations!
Favorite Running Shoe: Brooks Launch and Brooks Levitate
Bio: In 2016 I joined the Half Marathon Training Program and I was hooked! Since then I have completed 3 Full Marathons, one Ultra, and I am training for my 4th Full, 34 mile run, and going for 50 miles in October! I started working for this amazing company in April of 2017 and it was one of the best decisions I have ever made! I am passionate about motivating people to achieve their goals in life and love hearing everyone's stories every single day!